First of all, here we have roll-brimmed hat #2...the infamous grass green one. Yes, it took me long enough. Next time, I might add a stripe...
And my companion in that picture, of course, is Bucky...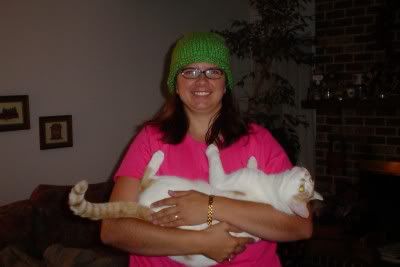 And then we have my new hair...notice the contrast in length between the before and after pictures. Next time, I plan to go a little shorter, but this was a good start!


Have a great holiday weekened!