Did I ever tell you how I want to be one of the Beautiful People. You know the types...the Manhattan People. They live in The City, and they work in The City, and at night, they hang out in The City, and there are Celebrities there, and everyone is drinking martinis.
Or at least, that's the pictures I have in my head.
In reality, I know that New York is not like that (except maybe for the rich socialities...which I am not). However, it is exciting and fun and beautiful. There are about eight million different ethnic cuisines you can try, and you can find a museum for whatever mood you are in, and people have little yappy-assed purse dogs that they dress in sweaters and carry around with them. There are great neighborhood like Hell's Kitchen and Tribeca and SoHo, which you have heard of, along with other great neighborhoods like Clinton, Hamilton Heights, and Roosevelt Island, which you may not have.
At Christmas time, Saks gets all duded up and looks like this: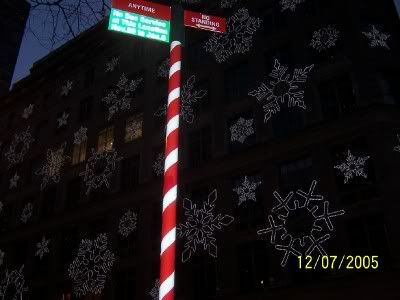 They put a big tree in Rockefeller Center that looks like this: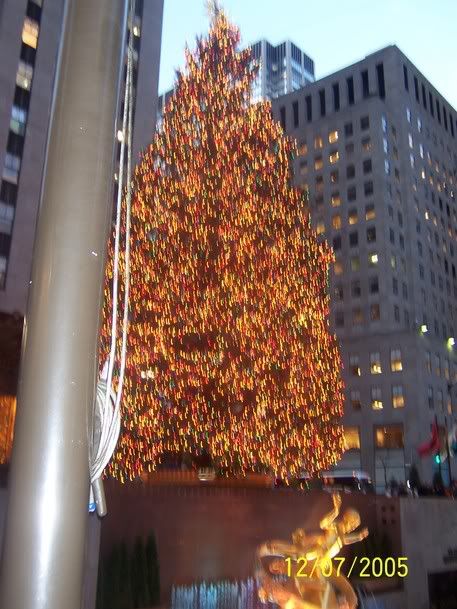 And no matter what time of year it is, the excitement of Times Square looks like this: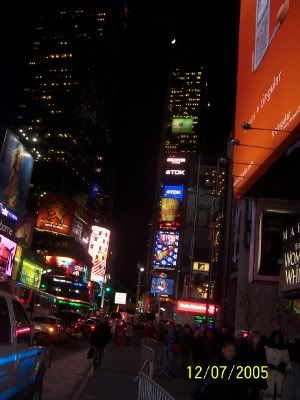 It's a great City, and it's a wonderful place to visit. I am not sure how well I would do with living there...but, hey, a girl's gotta dream, right?