First of all, let me tell you that this entry is brought to you compliments of the Whiskey Sour o' Love. After a long day at the hospital, it seemed appropriate to start drinking at 4:45 in the evening before blogging about last night's Stampin' Up! party. Next, it's a rough draft of the paper I have to write. I see some editing in my future.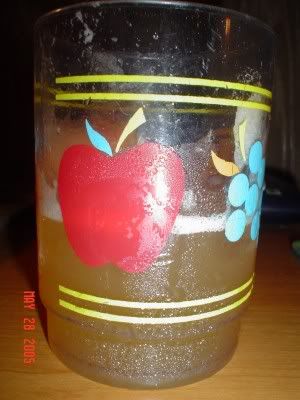 Love you, Whiskey Sour! Especially when you're made with the Good Stuff!
And in no particular order, I present to you Friday night at our house...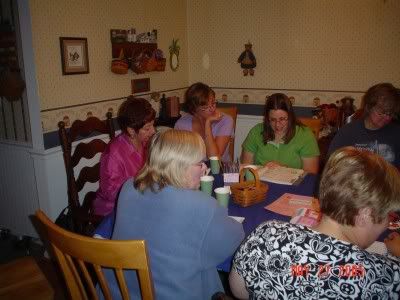 Checking out the catalog...Amy has a new house (and a new last name), so she needs a return address stamp!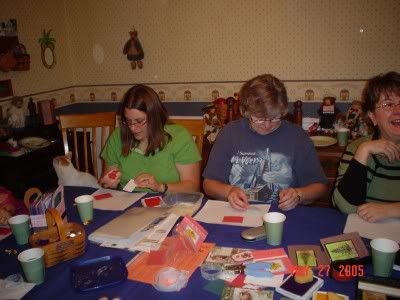 There is much stamping to be done, as Bucky eyes up the leftovers...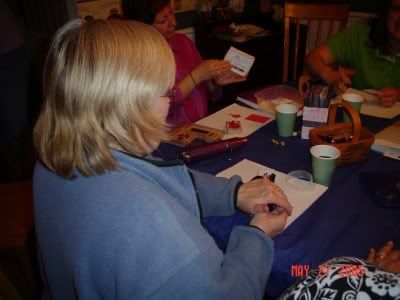 Renee works it with the rectangle hole punch. Who knew they made rectangle hole punches?

Georgann shares some scrapbooking tips. Look at the concentration (except Amy)!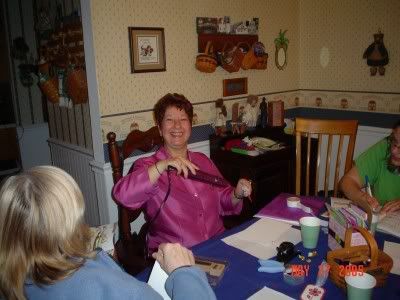 Debbie makes magic with the heat gun...

Barb and Cheryl try to decide what to buy...

JoAnn makes some magic of her own...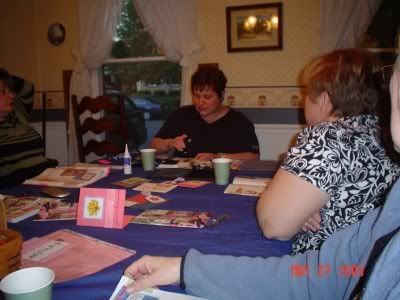 Georgann shares more words of wisdom with the group...

Cheryl and Barb, hard at work...
And that's the pictures from the party. It was a great night, and the retro dessert selection was a big hit! I was excited to expand my stamp collection and have a chance to spend some time with Georgann, who is one of my best friends. Now, I just have to start using this stuff, instead of letting it sit in a Rubbermaid contained in my basement.
Okay, there's a paper to write! Don't worry; it only has to be one page long...